Jun 15, 2020
Shatto Milk Company launches convenient 12-ounce grab-and-go milk bottles
---
Shatto Milk Company is launching its internationally award-winning milk in a new 12-ounce grab-and-go bottle, available now in the Kansas City metro with options to expand regionally. The 12-ounce bottles will be available to all stores that carry Shatto Milk starting with all Cosentino Price Chopper stores this week.  The bottles come in classic Shatto flavors including 2% white milk, Chocolate, Strawberry, Root Beer, Coffee, Cookies N' Cream and Cotton Candy.
Shatto's 12-ounce bottles offer a more convenient way for consumers to enjoy their beloved Shatto milk. The new, smaller bottles are non-returnable, however, Shatto urges customers to consider recycling them with a local glass recycler, such as Ripple Glass. Shatto has saved approximately 34,000,000 plastic jugs from entering landfills since 2003 by opting for glass milk bottles instead of plastic.
"So many people have requested Shatto Milk all over the region, but the returnable nature of our bottles has sometimes stood in the way," said Matt Shatto. "These new 12-ounce bottles and packaging continue to carry the Shatto brand experience but will allow us to get to customers far and wide that we could not contemplate serving before. This is true here in Kansas City as well as in other markets outside of the state that we can now serve."
The 12-ounce bottles are also available through Shatto's Home Delivery Service. Through this service, the bottles are able to be returned to Shatto for reuse. To find out if you're in their delivery zone and to place an order today, visit www.shattohomedelivery.com.
Shatto is currently in talks with numerous c-store chains, grocery stores, independent retailers and regional distributors related to these products. Customers interested in purchasing the 12-ounce bottles should direct their questions regarding product availability to their preferred stores.
RELATED NEWS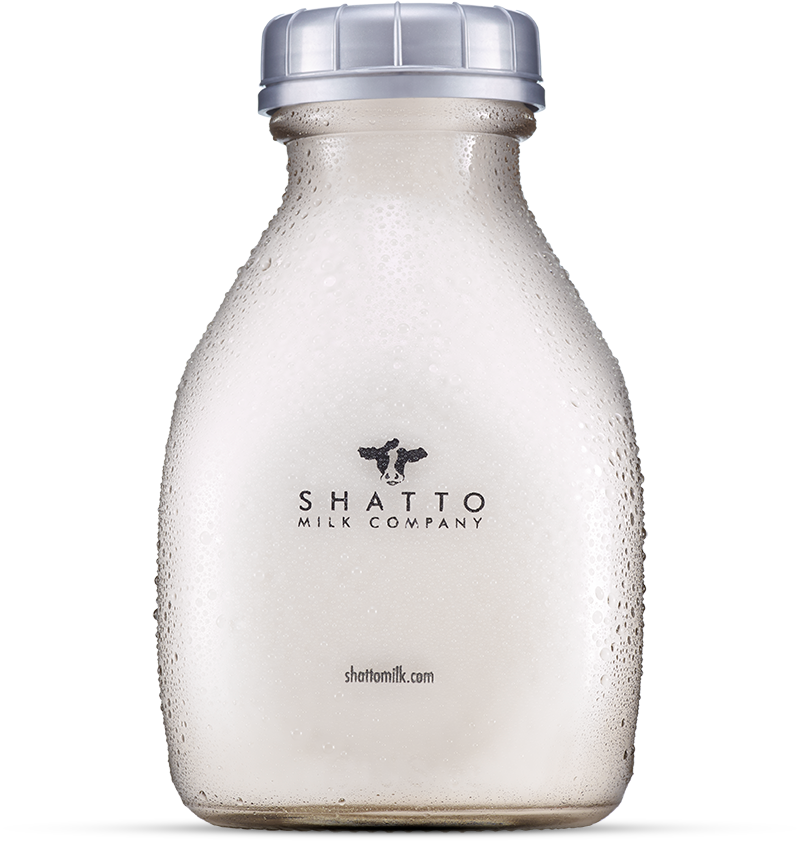 Shatto Milk Company has created a new line of coffee creamers now available in stores, through Shatto Home Delivery, and at the farm store in Osborn, MO. This new offering has all the goodness and nutritional value of milk and cream. Launching with Hazelnut and Vanilla Custard flavors, these smooth dairy creamers are perfect for… Read Story
---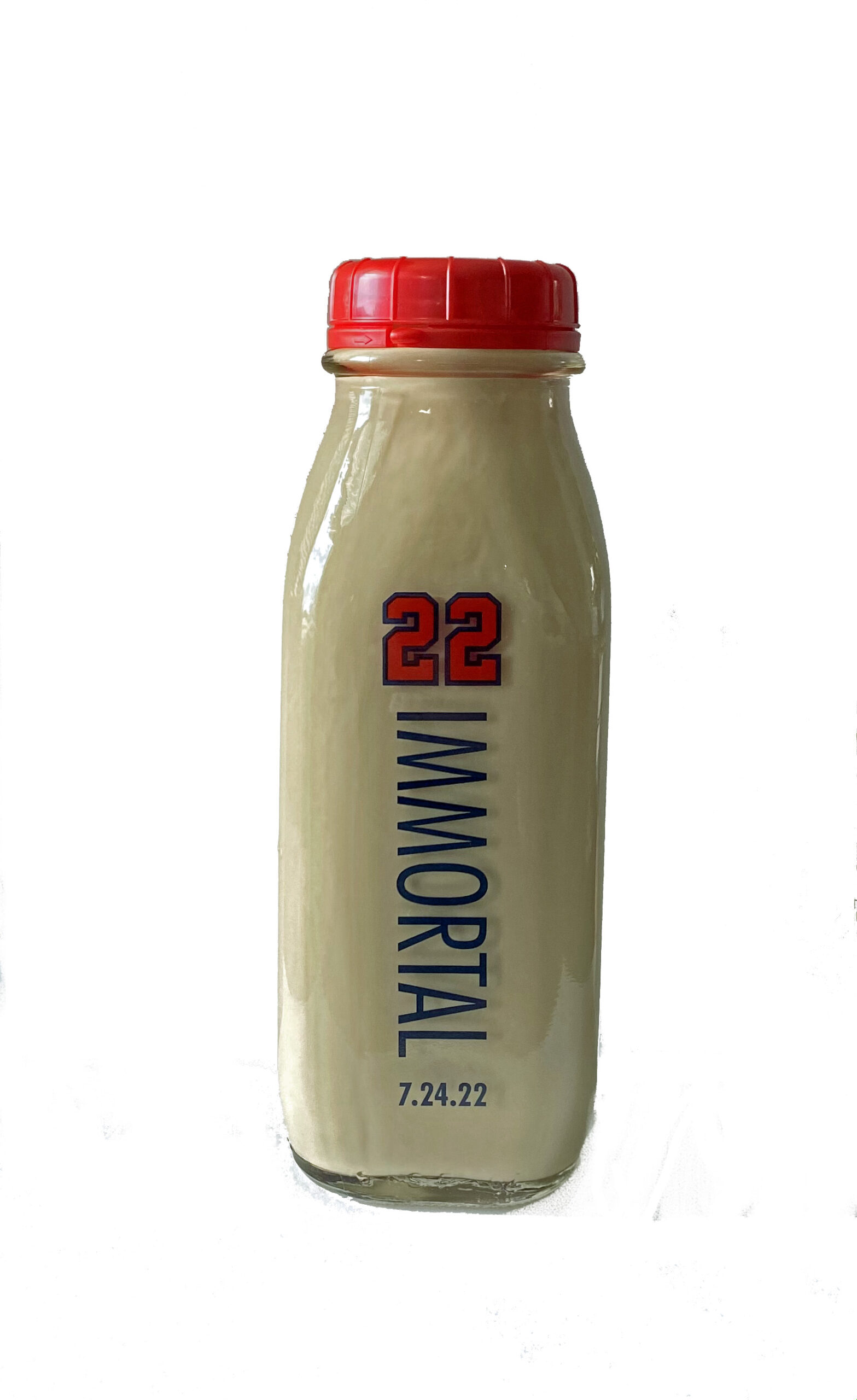 Shatto Milk Company is excited to launch a limited-edition Buck O'Neil commemorative salted caramel flavored milk and Limited Edition Bottle to celebrate the local legend's MLB Hall of Fame Induction at the end of the month. Shoppers can find this new release exclusively at the Shatto Milk Company Farm Store, Via Shatto Home Delivery and… Read Story
---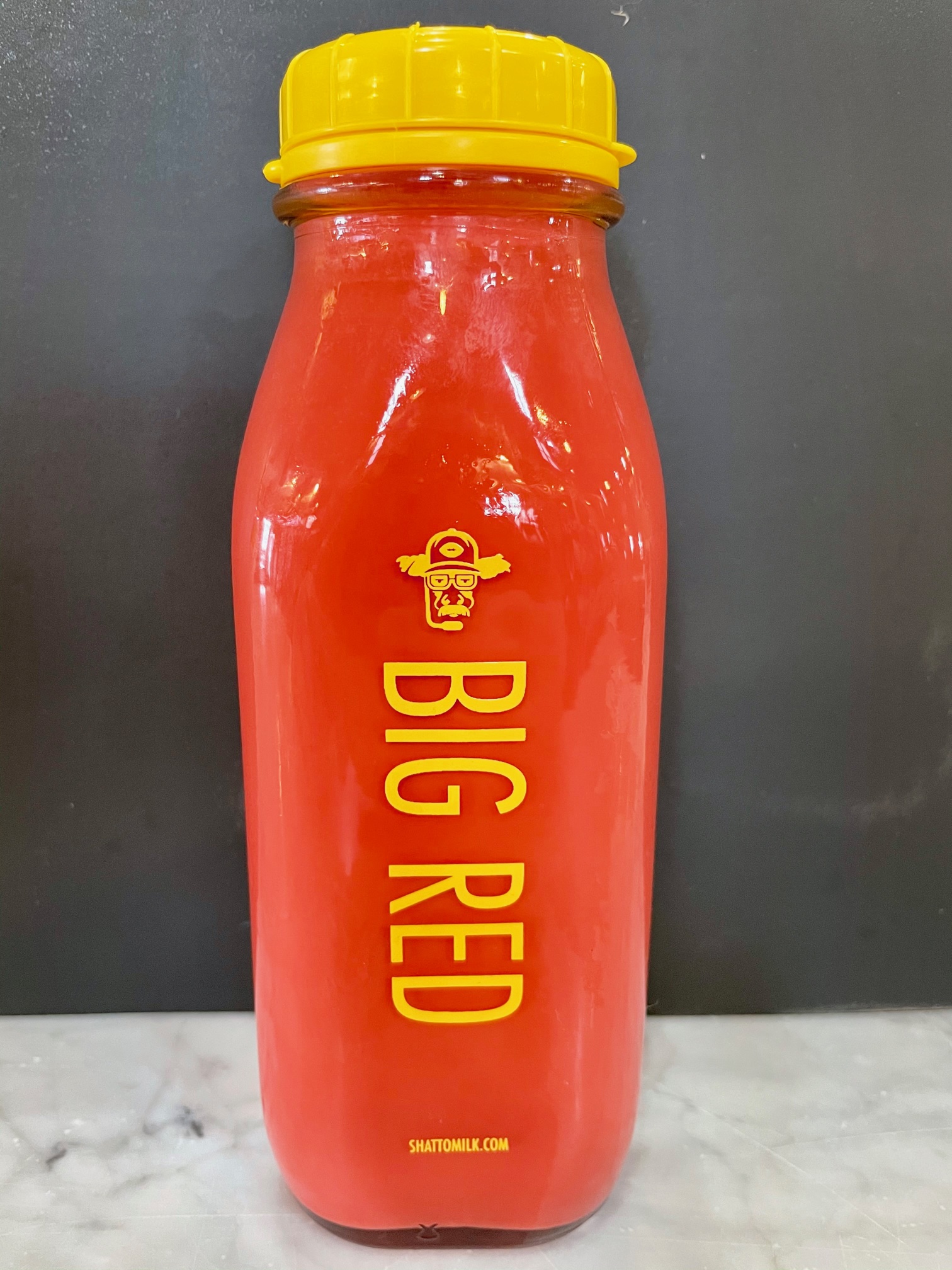 January 12, 2021 • Products
Shatto Milk Company is releasing its special edition Coach Cow bottle to celebrate their favorite hometown football coach. The bottle, complete with a new Coach Cow Logo, is available in all stores carrying Shatto Milk beginning on Wednesday, January 13 through Friday, January 15th.  Questions regarding product availability should be directed to your preferred store…. Read Story
---