Here at Shatto Milk Company we are committed to educating our youth and believe everyone should all have the opportunity to learn that our food is produced on a farm and is not just a product at the local grocery store. Our goal is to make sure that your trip to our farm is a good learning experience where you will have fun and build memories that will last a lifetime!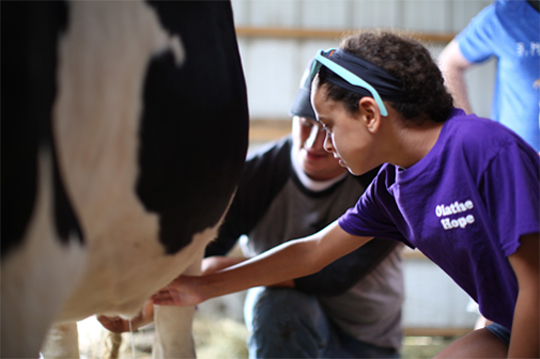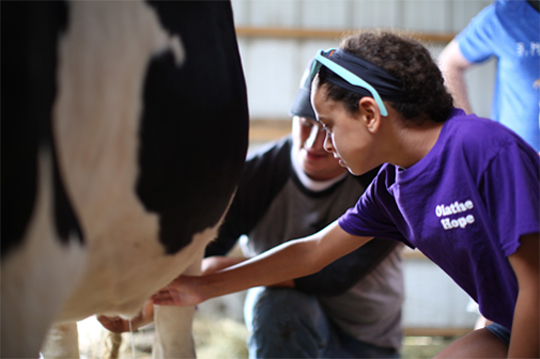 Farm Tours
Appt. Only Tuesday – Saturday 10:30 am
Hour and a half
Groups Welcome
Children 2 and Under Free
Call for tickets
Call (816) 930-3862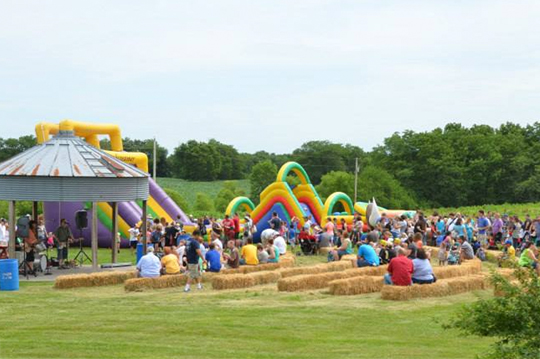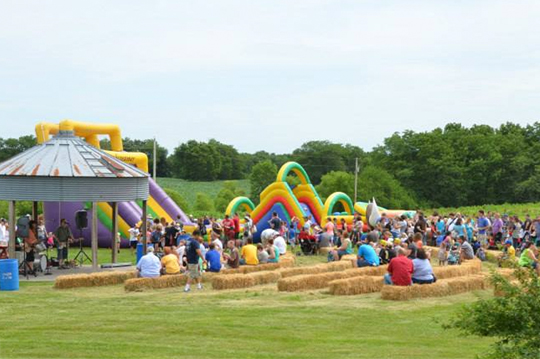 Shatto Events
They're good ol' fashioned fun. Not like too old timey, but fun. Ya know?
Check our Facebook page for our latest schedule.
Check out our Facebook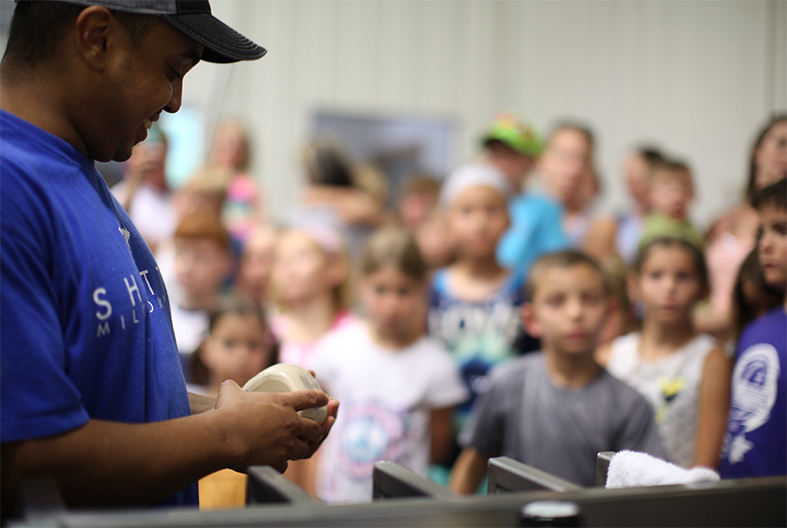 The Shatto Farm Experience
Learn how our milk gets from our farm to your table
Take a tour of the processing plant.
See the bottling process including how we prep bottles for re-use.
Meet some adorable calves.
Milk a cow. And then check it off your bucket list.
See where the cows eat, sleep and how they're milked.
Sample. and sample again.
When the grass is dry, we have the perfect spot for a blanket picnic.
Please Note
This is a working dairy farm. So wear comfy clothes. And shoes you wouldn't mind introducing to some mud (and other stuff that looks like mud).
don't forget A cooler. AND AN EMPTY TUMMY.
Our country store is open seven days a week and features farm-fresh cheese, butter, ice cream and more. Gift certificates available for those who missed out.
Some views from the farm