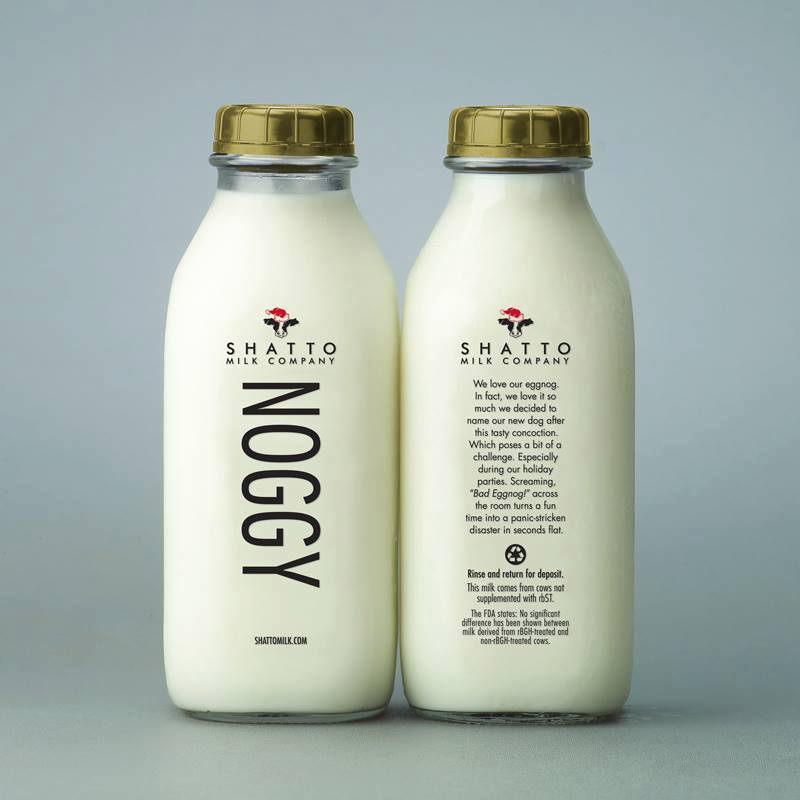 Nov 9, 2017
Shatto Egg Nog is Here!
---
It is that time of year.  Shatto Traditional and Pumpkin Spice Egg Nog is in stores and available via Shatto Home Delivery.
Be sure to pick some up for your friends, family, holiday parties and maybe even some just for yourself.
We hope you enjoy!
RELATED NEWS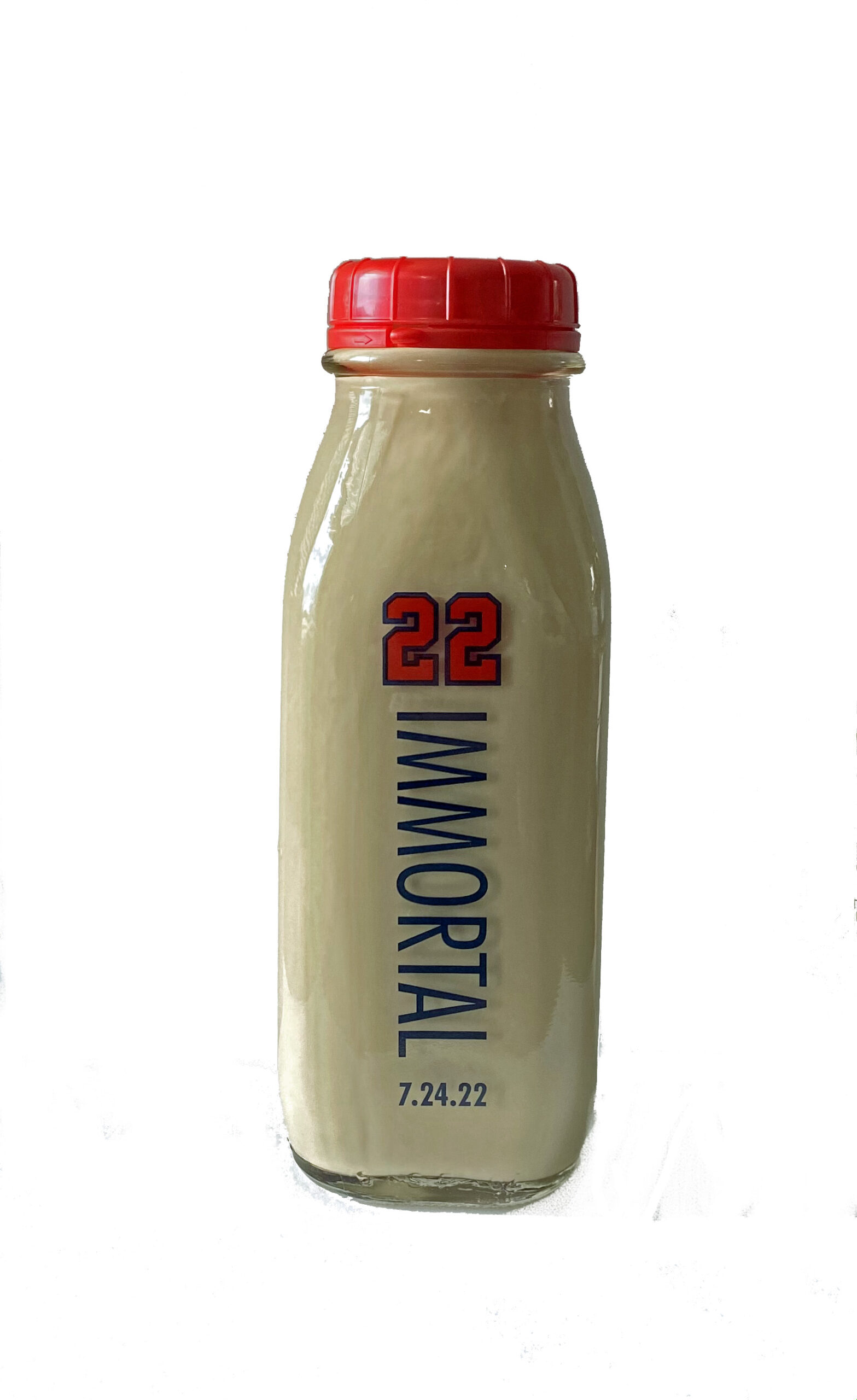 Shatto Milk Company is excited to launch a limited-edition Buck O'Neil commemorative salted caramel flavored milk and Limited Edition Bottle to celebrate the local legend's MLB Hall of Fame Induction at the end of the month. Shoppers can find this new release exclusively at the Shatto Milk Company Farm Store, Via Shatto Home Delivery and… Read Story
---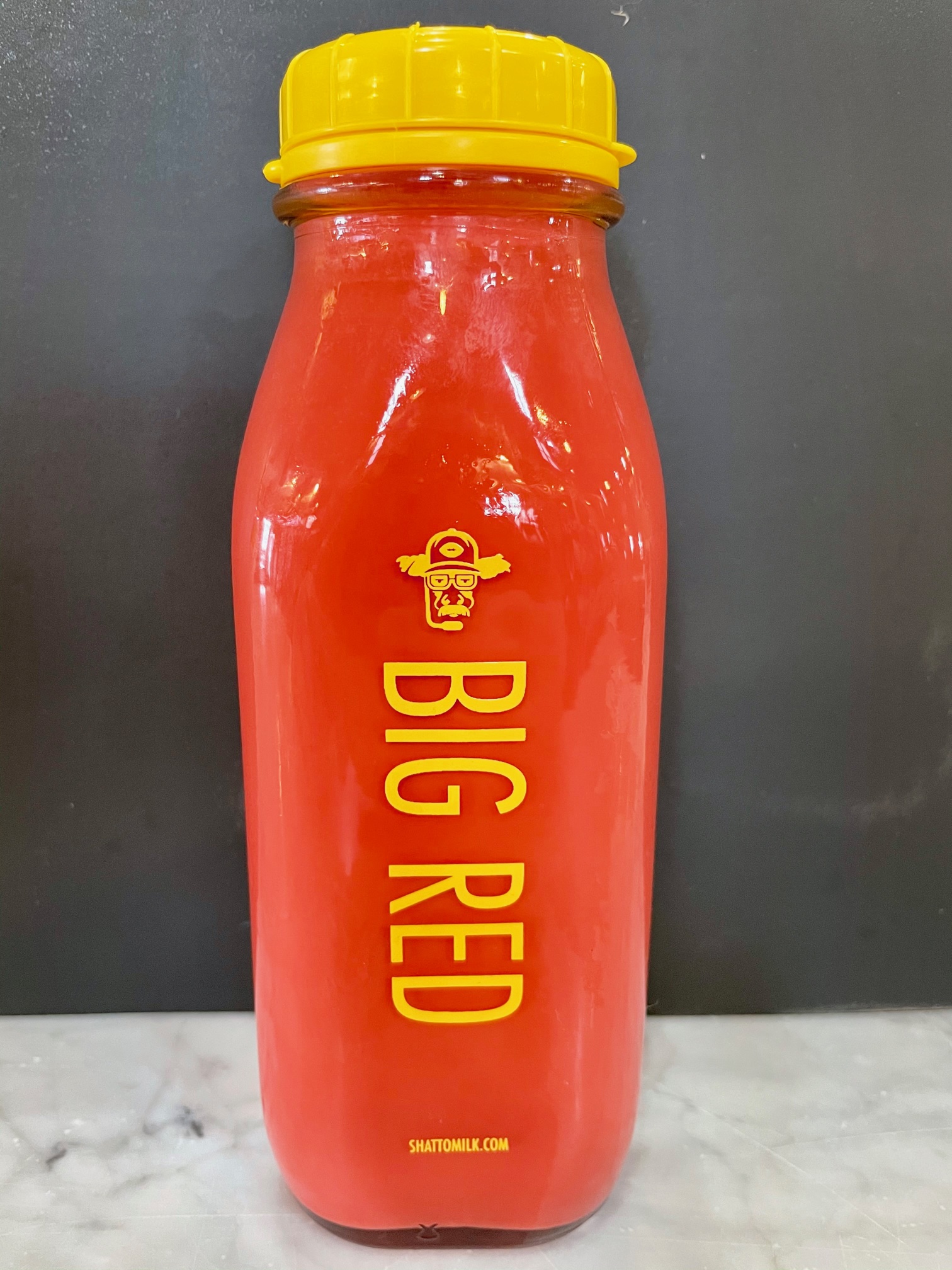 January 12, 2021 • Products
Shatto Milk Company is releasing its special edition Coach Cow bottle to celebrate their favorite hometown football coach. The bottle, complete with a new Coach Cow Logo, is available in all stores carrying Shatto Milk beginning on Wednesday, January 13 through Friday, January 15th.  Questions regarding product availability should be directed to your preferred store…. Read Story
---

Shatto Milk Company is launching its internationally award-winning milk in a new 12-ounce grab-and-go bottle, available now in the Kansas City metro with options to expand regionally. The 12-ounce bottles will be available to all stores that carry Shatto Milk starting with all Cosentino Price Chopper stores this week.  The bottles come in classic Shatto… Read Story
---