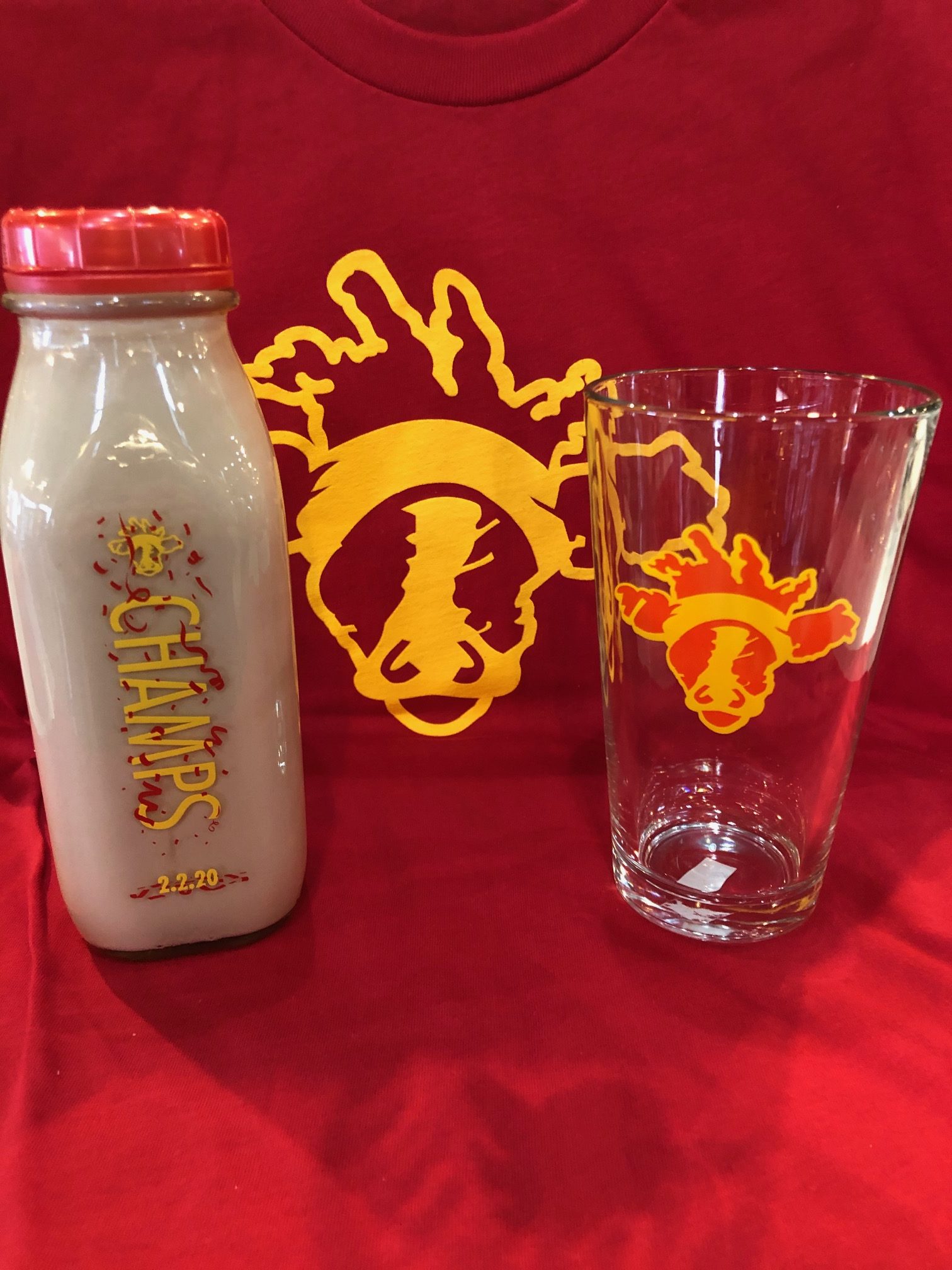 Feb 17, 2020
CHAMPS Bottle Limited Release Chocolate Cherry Milk
---
Shatto Milk Company is releasing its special edition Champions bottle to celebrate Kansas City as World Champions. The bottle, complete with yellow CHAMPS lettering, red confetti and filled with Chocolate Cherry Milk, is available in all stores carrying Shatto Milk beginning on Thursday, Feb. 20 and Friday, Feb. 21.  A total of 18,000 CHAMPS bottles are available. Questions regarding product availability should be directed to your preferred store.
Product is available at the farm store, located at 9406 N Highway 33 in Osborn, Mo., starting Wednesday, Feb. 19th at 10 a.m., while supplies last. Shatto Home Delivery customers have the option to pre-order the Chocolate Cherry CHAMPS Milk with delivery taking place Feb. 20, 21, 25 and 26, while supplies last.
"Our customers were very outspoken about their desire for a fun bottle and flavor to commemorate the big win and continue the celebration for our community.," said Barbara Shatto. " We had fun creating this limited-edition bottle in red and gold with our signature cow, all surrounded by confetti to represent this amazing team."
Shatto is thrilled to be on the winning end of the wager with California's Nutcher Milk Company on the game this year. Nutcher Milk shared their losing milk bath on social media, announcing that Kansas City is the best team in the nation, and is sending some of their local food for Shatto to enjoy.
For more information, follow Shatto on Instagram at @shattomilk, on Twitter at @shattomilk and on Facebook @shattomilk, or visit the website at www.shattomilk.com. For pictures of the limited edition products, their cows, bottling facility or to set up a visit to the farm, please contact them directly at 816-930-3862 or by email at matt@shattomilk.com. To place an order through Shatto's Home Delivery Service, visit www.shattohomedelivery.com.
A variety of fun KC Cow apparel, and other items from Shatto Milk Company can be purchased at www.shatto.bigcartel.com and can be shipped anywhere in the United States.
RELATED NEWS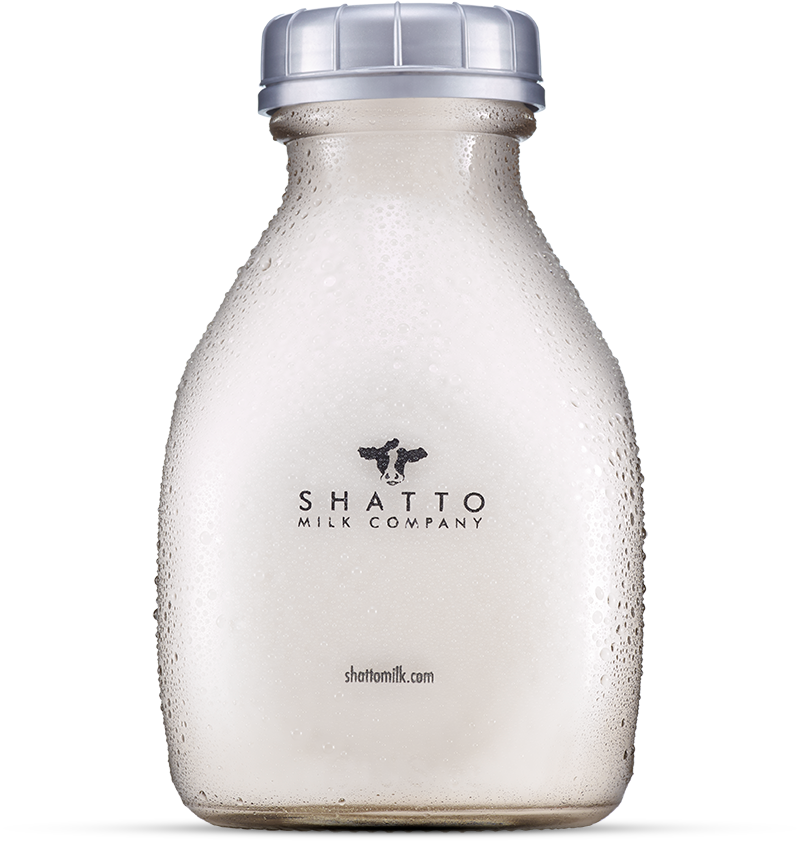 Shatto Milk Company has created a new line of coffee creamers now available in stores, through Shatto Home Delivery, and at the farm store in Osborn, MO. This new offering has all the goodness and nutritional value of milk and cream. Launching with Hazelnut and Vanilla Custard flavors, these smooth dairy creamers are perfect for… Read Story
---

Shatto Milk Company was awarded 2nd in the world in the Flavored Butter Category for their Garlic Butter at the World Dairy Exposition in Madison, Wisconsin. The World Dairy Expo serves as a forum for dairy producers, companies and organizations to come together annually to compete and exchange ideas, knowledge, technology and commerce. "It is… Read Story
---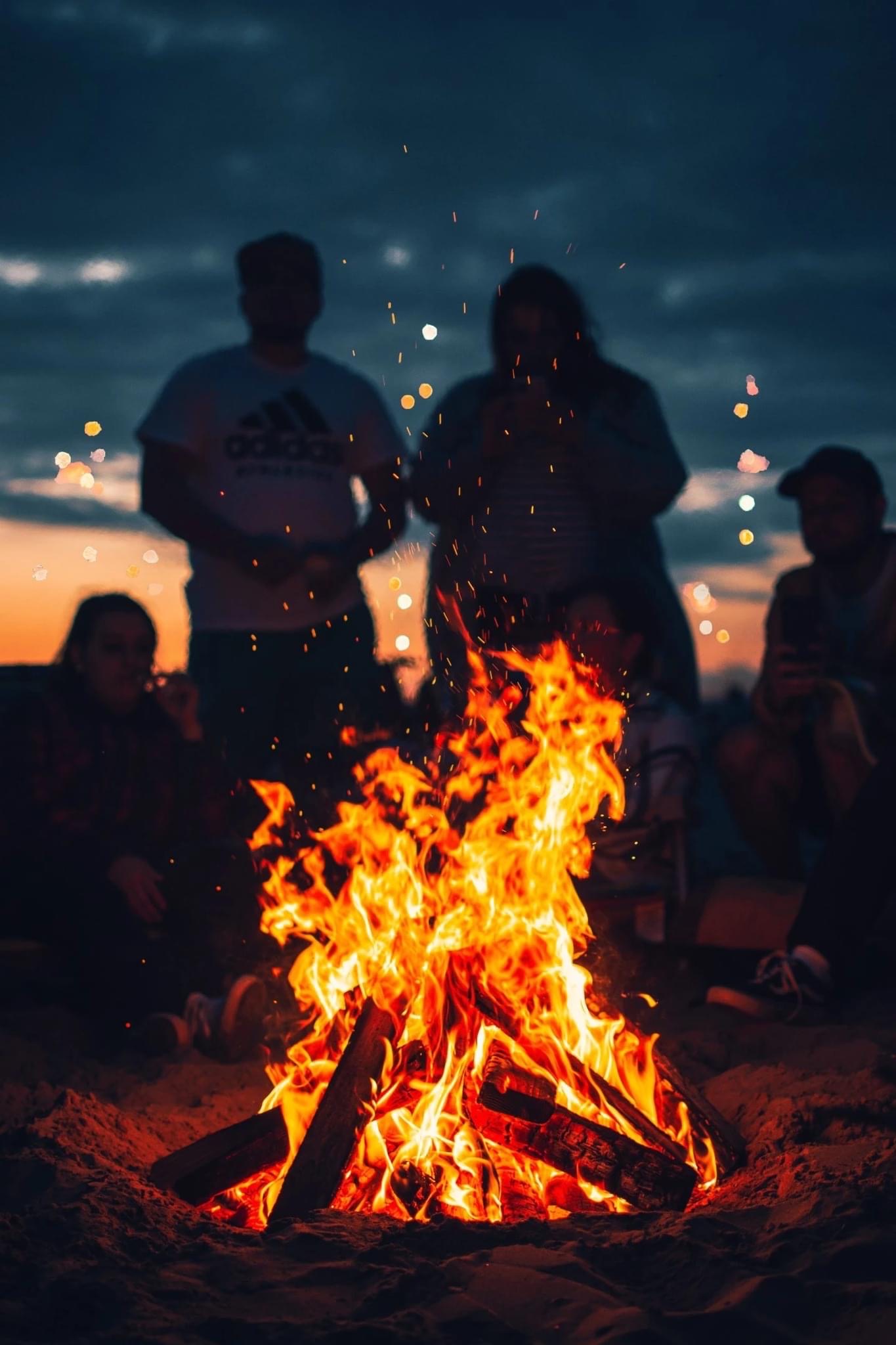 Creating a true holiday experience, Shatto Milk Company will offer hayride and bonfire experiences a Shatto Farms every Friday and Saturday through December. Guests will enjoy a crackling bonfire where you can roast hot dogs and make s'mores, socialize, sing, dance, and enjoy the stars in the open night air at your own private space…. Read Story
---